← The Psylio blog
Take a Time-Out to Reflect and Make a Professional Development Plan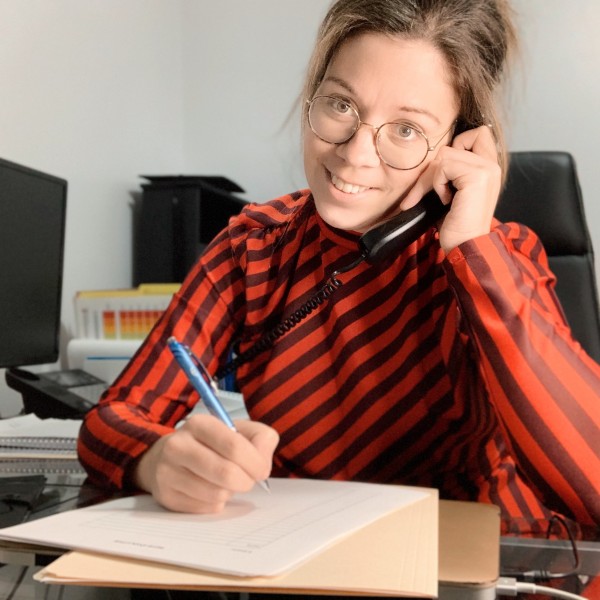 Stéphanie Villeneuve
A new year is often synonymous with assessments, resolutions, and goal setting. Is it a part of your professional habits/practices? If not, we suggest that you take a time-out today to allow yourself to do this exercise! If it is already a part of your habits, we have a simple method to suggest that might help make it a more enjoyable process for you.
Advantages
Readjust when necessary.
Avoid spreading yourself too thin.
Respect your budget and priorities.
Maintain consistency in your professional development plan.
A 3 Step Method
Evaluate before intervening! Does that sound familiar? Would you create an intervention plan or suggest a treatment plan before taking the time to assess the person? I doubt it. Is there a common theme between your interventions or do you decide on the course of action as you go? Generally, a professional approach would be planned, but flexible. We recommend you take the same approach with your professional development plan.
Continuing education is a requirement in many professions. It allows you to maintain, update, and develop your professional skills, both theoretical and practical, and to put your unique professional style forward (OTSTCFQ, 2021). To create a coherent professional plan tailored to your needs, it is important to start by doing some reflection to really identify your needs and development objectives. By doing this, you'll be able to decide which continuing education opportunities to pursue, and how to prioritize them.
1
The Assessment
Okay, but what questions should I be asking myself to do this assessment, you might be wondering. We feel that everyone should take a personalized approach, but we can suggest some avenues of reflection that might help you.
What have I been the proudest of professionally in the last year?
What have I found the most difficult? - Lessons learned?
My favourite tools/courses/colleagues over the past year?
What do I want to keep? - What do I want to let go of or reduce?
What would I like to add?
2
Identification and Prioritization of Needs
Working on your assessment should have allowed you to identify certain needs, but we suggest you go even deeper by taking some time to answer the following questions:
What are my strengths as a therapist?
What do I enjoy the most professionally? - What makes me tick?
What has challenged me? What do I want to improve?
If I could change one thing that would dramatically improve my practice, what would it be?
Do I have any training obligations to comply with over the next year?
If I were to describe my ideal day as a therapist, what would it look like?
When I look at my code of ethics, is there anything that makes me feel stressed, anxious, or uncomfortable? Why?
If your profession provides a competency framework, using a colour-code, categorize the skills into mastered, areas for improvement, and challenges.
3
The Development Plan
You've reached the final step, writing your professional development plan. This should make it possible to connect your continuing education objectives to different aspects of your competency framework, your professional standards of practice, or your code of ethics. Now is the time to decide on what means will allow you to meet your professional development goals. Keep in mind that this plan is only intended as a guideline and should be flexible. A well-designed professional development plan will help you stay focused on your goals and respect your budget and your priorities without opening the door to the imposter syndrome that could play tricks on you!
To help you with the process of creating your plan, we have created a tool that you can download and use at your convenience.
Stéphanie Villeneuve
Product specialist, Social worker, B.T.S.
Resources & Support
Psylio is not only a recordkeeping platform, it is also a community of highly engaged professionals where sharing and mutual assistance is put forward!
Professional Toolbox
We offer easy and centralized access to various documents, tools and resources for both work and intervention.
Browse tools →
A private community to share and help each other
Join a community of passionate and committed professionals. Regardless of your practice environment and clientele, you will undoubtedly benefit from the group's richness.
Join the community