← The Psylio blog
Adapt Your Practice to LGBTQI+ Clientele by Learning about Their Reality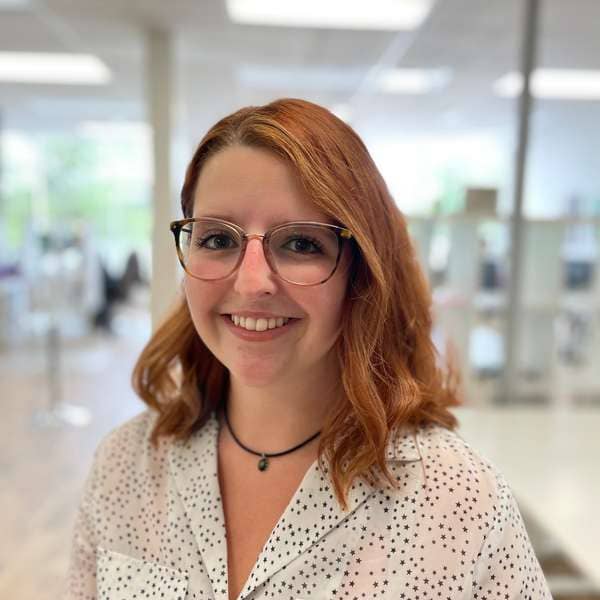 Noémie Yacola
Being a psychosocial professional means prioritizing the well-being of our clients. When they have specific realities and needs, as in the case of LGBTQI+ people, it is important to recognize this and adapt interventions to ensure quality, and above all, respectful care, and services.
In this article, «Creating an Inclusive Practice as an Ally of the LGBTQI+ Community», we introduce a few small actions to be taken on a daily basis to help create a more inclusive practice. Now, we will briefly discuss the concepts of "minority stress", and cultural competence and how they relate to people in the LGBTQI+ community. The overall objective is to better understand this clientele to be able to adapt your practice as a therapist.
What is Minority Stress?
First, to be able to adapt your interventions, it is essential to understand the reality of LGBTQI+ people. This comprehension includes understanding the Minority Stress Model described by Meyer (2013). According to the author of this paper, LGBTQI+ people experience excess stress that the dominant cultural group do not, or hardly experience. This excess stress is created through prejudice, discrimination, and stigmatization, among other things. In addition to these stressors, Meyer (2013) describes another category of stress that these individuals may experience which includes, for example, concealing their sexual orientation or identity for fear of harm, being careful in their interpersonal interactions for fear of rejection, and living with internalized homophobia. In short, minority stress is a key concept to learn about when it comes to better understanding the reality of LGTBQI+ people, and we recommend that as a therapist working with clients who identify as members of this community, you be informed about it. If you'd like to read more on the subject, we suggest starting with Meyer's (2013) article linked above.
Additionally, understanding the minority stress model allows us to better understand some of the causes behind the higher prevalence of mental health problems and substance use problems among LGBTQI+ people (Meyer, 2013), and highlights certain differences in comparison with the dominant cultural group. It is possible to make a relevant comparison using cultural competence theory.
Develop Cultural Competence Skills to Better Support LGBTQI+ Clientele
We believe that, to a certain extent, it is possible to see the LGBTQI+ community as having a different culture because they experience a reality, have problems, and vocabulary that are specific to them. Using this as a comparison means we can look at cultural competence skills. Cultural competence skills are meant to improve communication and allow for better care to be provided to people with specific needs. For this reason, we believe that developing these skills will help to achieve the main objective of this article: providing quality care to LGBTQI+ clients. Based on the Consortium national de formation en santé (CNFS, 2017) we will outline what we consider to be the three most important skills to develop to improve in this area.
Awareness
Being sensitive to their reality (through understanding the minority stress model for example), avoiding any and all forms of prejudice when delivering care, and bringing your attention to your own beliefs and attitudes as a therapist. Most importantly, asking yourself what you think of the LGBTQI+ community, whether you have any prejudices, etc. Becoming aware of the beliefs you hold is the first step towards changing them!
Cultural Skills
Being able to carry out each of the steps required in your profession (gathering information, evaluating, intervention, etc.) while being sure to respect the client's specific needs.
Cultural Knowledge
Committing to understanding the differences from the dominant cultural group and considering how they may create a disparity in the care provided.
To summarize, understanding the reality of the LGBTQI+ people you support through learning the minority stress model and developing cultural competence skills could provide a gateway towards a practice better suited to supporting this clientele. We want to remind you again that it is normal for the road through this process to be long and potentially filled with setbacks, but they are absolutely necessary to work through. We believe this is how to create an open and respectful environment that promotes equality and fosters therapeutic alliance with LGBTQI+ clientele. Be forgiving with yourself if you make mistakes and treat each as an opportunity to learn and grow.
Noémie Yacola
Candidate au doctorat en psychologie clinique - secteur clinique
Resources & Support
Psylio is not only a recordkeeping platform, it is also a community of highly engaged professionals where sharing and mutual assistance is put forward!
Professional Toolbox
We offer easy and centralized access to various documents, tools and resources for both work and intervention.
Browse tools →
A private community to share and help each other
Join a community of passionate and committed professionals. Regardless of your practice environment and clientele, you will undoubtedly benefit from the group's richness.
Join the community